Host Institution
Zambia In AI Community
Schedule
22 May 2021

Pre-Deep Learning Indaba X 2021 Machine Learning Hackathon

25 May 2021

09:00 -09:45 : KEYNOTE: WHY SHOULD AFRICANS GET INVOLVED IN THE LATEST TECHNOLOGICAL ADVANCEMENTS
09:45 -11:15 : PANEL DISCUSSION: STATE OF AI IN ZAMBIA AND WHAT OPPORTUNITIES EXISTS
11:15 – 13:00 - Stream A : BASIC OF MATH AND HANDS-ON PYTHON TUTORIAL
11:15 – 13:00 - Stream B : LEARNING FROM OUR DATA
14:00 – 15:45 - Stream B : THE UNREASONABLE EFFECTIVENESS OF DEEP LEARNING
16:00 – 17:00 - LIGHTNING TALKS AND PROJECT/RESEARCH PRESENTATIONS
List of Speakers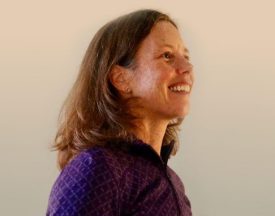 Dr. Amelia Taylor - Talk Title: WHY SHOULD AFRICANS GET INVOLVED IN THE LATEST TECHNOLOGICAL ADVANCEMENTS
Amelia Taylor is a lecturer in Artificial Intelligence at the University of Malawi, the Polytechnic. She teaches Artificial Intelligence, Computational Intelligence and programming modules. In addition, she teaches and supervises MSc and PhD students. Dr. Taylor is currently conducting research in Natural Language Processing, AI for Legal text and data mining and visualisation for health data. Dr. Taylor graduated with a PhD in Mathematical Logic from Heriot-Watt University in 2006 where she was part of the ULTRA group. After that she worked as a research assistant on a project with Heriot-Watt University and the Royal Observatory in Edinburgh, aiming at developing an intelligent query language for astronomical data. From 2006 to 2013, Amelia Taylor worked in finance in the City of London and Edinburgh - she built risk models for asset allocation and liability-driven investments. In 2013 she joined the University of Malawi. https://www.linkedin.com/in/amelia-taylor-phd-80938544/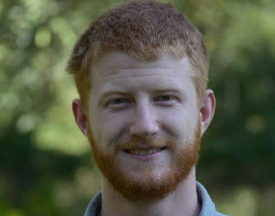 Mr. Jonathan Whitaker
Jonathan Whitaker is a data scientist and educator based in Zimbabwe. He has been consulting and teaching since 2017, and spent the last few years as a data scientist at Zindi. You can contact him on Twitter @johnowhitaker or read about his personal projects on his blog: data science castnet.home.blog.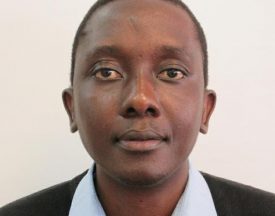 Dr. Lighton Phiri - Talk Title: LEARNING FROM OUR DATA
Dr. Lighton Phiri is a Lecturer and Researcher at The University of Zambia. He has a PhD in Computer Science and a Master of Science in Computer Science, both from The University of Cape Town. He also holds a Bachelor of Science in Computer Science, from The University of Zambia. His research interests are in the fields of Data Mining and Digital Libraries, with a focus on techniques and methods that emphasize the application of effective solutions in resource constrained environments. He also has on-going research interest in the fields of Information and Communication Technologies for Development (ICT4D) and Technology-Enhanced Learning. Lighton is a member of the Steering Committee of the Africa School on Machine Learning for Data Mining and Search, overseen by the Association for Computing Machinery's Special Interest Group on Information Retrieval (SIGIR) and Special Interest Group on Knowledge Discovery and Data Mining (SIGKDD). He is also part of the Programme Advisory Committee for the Master's in Data Science Programme at the Namibia University of Science and Technology.
Mr. Francis Chikweto
Francis Chikweto is a Lecturer at Evelyn Hone college -Biomedical Engineering section. He completed his BSc in Biomedical engineering 2015 and MSc Biomedical engineering -(medical-biological devices, systems, and complexes) 2017 at Tambov State Technical University, (Russia). Research areas include biomedical signal processing and control systems design for medical welfare engineering. Ph.D. candidate at Tohoku University (Japan) Research focus -Sensor fusion and Machine Learning (DL) for biomechatronics and control systems in neonatal healthcare technology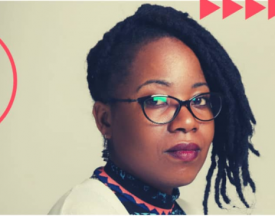 Ms. Cynthia Mulenga
Cynthia Mulenga is a former Consult Lead at BongoHive, Mentor at Asikana Network, Co-Lead Facebook Developer Circle, Data Science, and AI Enthusiast, CodeCastZM Podcast Co-Host. She was also among the speakers at the main Deep Learning Indaba at the Stellenbosch University in Cape Town, South in the year 2018.