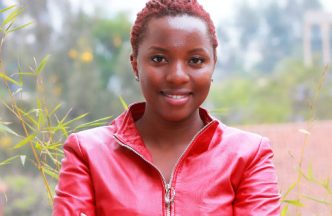 Founder and CEO DataScience Ltd
Linet Kwamboka is the Founder and CEO of DataScience LTD – a software engineering company that is focused on building information systems that generate and use data to discover intelligent insights about people, products and services.
She was a Mozilla fellow (2017/2018) focusing on data protection and Privacy policies in the East African Region.
She has been the Kenya Open Data Initiative Project Coordinator for the Government of Kenya at the Kenya ICT Authority where she also led the Open Government Partnership for the Government of Kenya and has also helped the Government of Somalia build their open data project from concept to portal and support under the Open Government Initiative.
She has worked at the World Bank (World Bank Spot Award recipient) as a GIS and Technology Consultant and the UNDP in the Strengthening Electoral Processes in Kenya. She was a Software Engineering Fellow at Carnegie Mellon University, Pittsburgh and her background is in computer science, data analysis and Geographical Information Systems.
​
She was recently recognised as one of the World's 100 Most Influential People in Digital Government, a recognized unsung hero by the American Embassy in Kenya in her efforts to encourage more women into technology and computing, has been a finalist in the Bloomberg award of global open data champions and is a member of the Open Data Institute Global Open Data Leaders' Network.