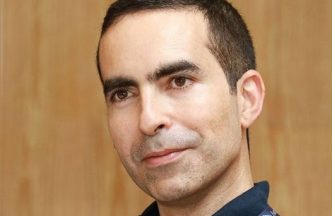 Co-founder and CEO of InstaDeep, Google Developer Machine Learning Expert
Karim helps companies get a grip on the latest AI breakthroughs and deploy them. A graduate of France's Ecole Polytechnique and former Program Fellow at the Courant Institute in New York, Karim has a passion for teaching and using applied mathematics.
This led him to launch InstaDeep, a fast-growing African AI startup that focuses on decision making for the Enterprise. Nominated at the MWC17 in the Top 20 most intriguing startups by PCMAG, InstaDeep now has offices in Tunis, London, Paris and Nairobi.
Karim is also the founder of the TensorFlow Tunis Meetup and a Google Developer Expert in ML. He regularly organises educational events and workshops to share his experience with the community, including mentoring in ML at Google Launchpad Accelerator Africa. Karim is on a mission to democratise AI and make it accessible to a wide audience.