DeepMind is a neuroscience-inspired AI company which develops general-purpose learning algorithms and uses them to help tackle some of the world's most pressing challenges. Since its founding in London in 2010, DeepMind has published over 100 peer-reviewed papers, three of them in the scientific journal Nature – an unprecedented achievement for a computer science lab. DeepMind's groundbreaking work includes the development of deep reinforcement learning, combining the domains of deep learning and reinforcement learning. This technique underpinned AlphaGo, a computer program that defeated Go world champion Lee Sedol in 2016 – a breakthrough experts proclaimed to have arrived a decade ahead of its time. In 2014, DeepMind was acquired by Google in their largest ever European acquisition, and is now part of the Alphabet group.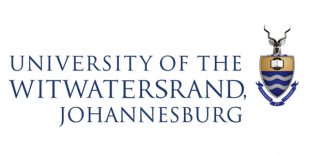 Wits University is a research-intensive university, one of the leading institutions on the African continent that produces world-class research that transforms lives and society in multiple ways. Wits offers a free space for the exchange of ideas, a platform for opposing voices to find common ground, and a vibrant intellectual community that fosters debate and knowledge transfer both in and beyond our lecture halls. More than 85% of its research is published in international journals, with Wits publishing more papers in leading journals, such as Science and Nature, than any other African university.

The DST is putting science and technology to work to contribute to sustainable growth and development in areas that matter to all the people of South Africa. This includes focused interventions and collaborations, which act as catalysts for change in the economy to increase its global competitiveness, and help to address the huge development backlog existing among the poorest communities in our society. Such work is underpinned by strategies to resource and develop science, engineering, technology and innovation, build human capital, promote an information society, and ensure the environmental sustainability of development programmes.
Vision: Increased well-being and prosperity through science, technology and innovation.
Mission: To provide leadership, an enabling environment, and resources for science, technology and innovation in support of South Africa's development.

Research at Google tackles the most challenging problems in Computer Science and related fields. Being bold and taking risks is essential to what we do, and research teams are embedded throughout Google allowing our discoveries to affect billions of users each day.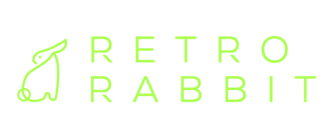 Retro Rabbit is South Africa's leading company for software development, user experience, data science, and design thinking, with over 100 highly-qualified software engineers, data scientists and creatives that build ingenious bleeding-edge, powerful solutions.

The Standard Bank of South Africa Limited is a South African financial services groups and is Africa's biggest lender by assets. The company's corporate headquarters, Standard Bank Centre, is situated in Simmonds Street, Johannesburg.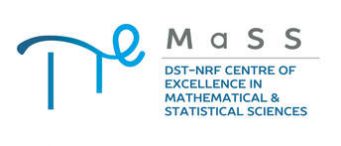 The DST-NRF Centre of Excellence in Mathematical and Statistical Sciences (CoE-MaSS) was established in order bring together areas of research excellence in the Mathematical Sciences and Statistics in South Africa. The CoE aims to: promote knowledge and human capital development in areas of strategic importance to South Africa; promote collaborative research; promote and develop interdisciplinary research; systematically develop a creative research training environment that is internationally competitive; strive for the highest standards of quality, international competitiveness and esteem of their science, and diffuse knowledge to where it is needed.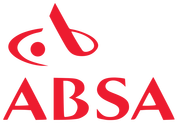 Absa Bank Limited (Absa) is a wholly-owned subsidiary of the Barclays Africa Group. We offer a range of retail, business, corporate and investment banking, wealth management products and services primarily in South Africa and Africa. We are driven by our purpose to help people achieve their ambitions in the right way, and focused on our Goal to become the financial services provider of choice.
​Within Absa's technology division, artificial intelligence (AI) is seen as a strategic driver and we have established a core AI team to start introducing these capabilities into the bank. This team specialises in developing machine learning capabilities on the bank's cognitive datasets, ie, voice, image, video and text. Use cases currently in development include conversational chat bots; text analytics on emails and chats; social media analytics, sentiment analysis and automated email classification. The team has also successfully developed a facial recognition prototype that can play a role in helping identify fraud and preventing financial crime.

Opti-Num Solutions provide data analytics and simulation based design solutions to a broad range of industries. We use MATLAB and Simulink to deliver these solutions to our customers. Our solutions encompass a range of deliverables, including software tools for your use, upskilling your staff through training and coaching, or using our specialist resources to deliver insights to your organisation or building bespoke applications. We partner with southern African engineering, science and mathematics focussed companies and academia to support, enhance and grow southern Africa's technical community.
IBM Research – Africa is IBM's 12th global research lab and the first industrial research facility on the continent of Africa. With facilities in Kenya and South Africa, IBM Research – Africa is driving innovation by developing commercially-viable solutions to transform lives and spark new business opportunities in key areas such as water, agriculture, transportation, healthcare, financial inclusion, education, energy, security and e-government. IBM Research – Africa is actively engaging with Africa's innovation ecosystem to kick start new business opportunities and ensure the full commercial viability of its solutions and services. Entrepreneurs, developers and business partners are a key part of IBM's research programs and go-to-market strategy in Africa.

PROWLER.io is a Cambridge, U.K. based start-up with a world-class team of experts in probabilistic modelling, machine learning and game theory. The company is building an AI decision making platform on a foundation of interpretable principles of mathematics and learning. It will enable customers to optimise the millions of micro-decisions that can occur in their complex, dynamic systems, such as online games, autonomous vehicles and smart cities.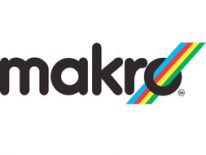 Makro has evolved in the retail space from a stalwart warehouse chain to now being able to offer customers a convenient online shopping hub. Makro offers food, the latest electronics, houseware, camping and outdoor equipment and even liquor. A total of 20 Makro stores trade in South Africa, bringing convenience and affordability to local households and businesses. With the ecommerce addition to our offering, customers can now enjoy Makro's deals and value-added services across a broader reach of locations.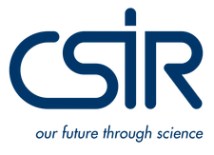 The Council for Scientific and Industrial Research, commonly known as the CSIR, is a world-class African research and development organisation established through an Act of Parliament in 1945. The CSIR undertakes directed, multidisciplinary research and technological innovation that contributes to the improved quality of life of South Africans. The organisation plays a key role in supporting government's programmes through directed research that is aligned with the country's priorities, the organisation's mandate and its science, engineering and technology competences. Modelling and Digital Science (MDS) is one of the business units at the CSIR. It conducts RD&I in the fields of information security, advanced mathematical modelling, mobile intelligent autonomous systems (MIAS) and data science. MIAS is a robotics emerging research area focusing on perception, planning, navigation and control using machine learning. The data science group focuses on data science for social impact, using machine learning for predictive policing, data analysis, text analytics and behavioural modelling.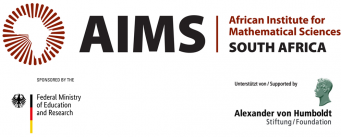 The African Institute for Mathematical Sciences (AIMS) is a pan-African network of centres of excellence for postgraduate education, research and outreach in mathematical sciences; with a goal to enable Africa's brightest students to become innovators that propel scientific, educational and economic self-sufficiency. AIMS centres operate in South Africa, Senegal, Ghana, Cameroon, Tanzania. and Rwanda. AIMS South Africa was established in 2003 as a partnership project of 6 universities: Cambridge, Cape Town, Oxford, Paris Sud XI, Stellenbosch, and Western Cape. AIMS South Africa has a well-established Research Centre with various research chairs. One of these, the German Research Chair of Mathematics with specialization in Data Science is funded by the German Federal Ministry of Education and Research (BMBF) through the Alexander von Humboldt Foundation (AvF).