Host Institution
University of Cape Town: Deep Learning IndabaX South Africa NPC
Schedule
11 Jul 2023

0800-1300: Arrivals and registration

12 Jul 2023

0800-0830: Registration and opening remarks
0900-1000: Opening keynote- Building intelligence for robotics in Africa
1300-1400: Keynote II - Translating astronomical big data into patterns of discovery
1700-2030: AI Fest/Poster sessin/Opening event

13 Jul 2023

0900-1000:Keynote III- Human organism as algorithm
1300-1400: Keynote IV - AI and agency
1630-1800:RL - Foundations V, lightning talks and hackathon prep
1800-2359:hackathon with ZINDI and fruitpunch AI

14 Jul 2023

0900-1000: Keynote V - The AI opportunity for Africa
1300-1530: Workshops
1600-1700: Panel discussion
1800-2030: Instadeep movie night
List of Speakers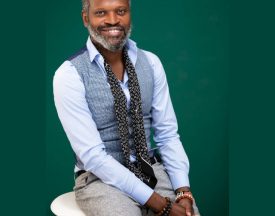 John Kamara
John Kamara is a Tech Entrepreneur with over 20 years' experience working in new market acquisitions across various technology verticals in Europe, America, Asia and Africa. John is one of Africa's leading experts on how businesses can leverage key technology trends, transform organizations and drive competitive advantage for impact in industries including finance, agriculture, health, education, gaming and startup enterprises. John is actively involved and heavily invested in new technologies focusing on IoT (Internet of Things), AI (Artificial Intelligence), Blockchain and Crowdfunding. Having worked in market growth leadership roles for global technology companies at Google, Conduit, eir Ireland, Digicel, BMC Software and others, John is committed to seeing technology play a critical role catapulting Africa into the Fourth Industrial Revolution while creating critical mass impact.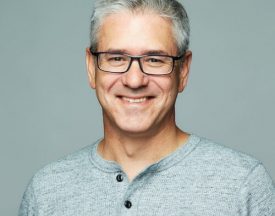 Jay van Zyl
Jay van Zyl is a founder at Ecosystem.Ai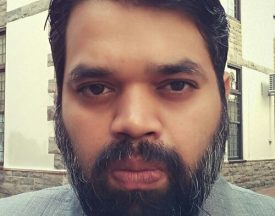 Kshitij Thorat
Kshitij Thorat is a radio astronomer and has worked as a senior lecturer at the University of Pretoria. He finished his doctoral work at the Indian Institute of Science in 2014, after which he has been based in South Africa. His research interests revolve around extra-galactic radio sources: their life-cycles, morphology and their impact on their surroundings. With the advent of the Big Data paradigm in radio astronomy, Kshitij has focused on techniques to help process and analyse data better, including development of fully automated data reduction pipelines and machine learning techniques to classify radio galaxies.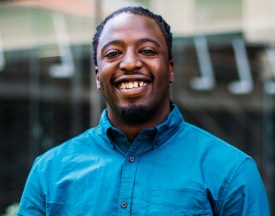 Paul Amayo
I am a researcher and technology enthusiast with broad experience in both hardware and software development over various sectors (from self-driving cars in the UK to para-transit in Kenya) with a primary focus on robotics. I strongly believe that technology holds the key to solving some of the world's and in particular Africa's most pressing problems. My interests are therefore not only in advancement of technology through research but also in its subsequent education that ensures that this technology is adopted into communities where it would be do the most good. I am currently a Senior Lecturer and Prinicipal Investigator at the University of Cape Town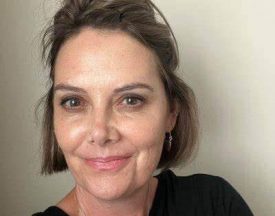 Emma Ruttkamp-Bloem
Professor Emma Ruttkamp-Bloem is a philosopher of science and technology, an AI ethics policy adviser and a machine ethics researcher.